HARBOR FREIGHT REAL ESTATE

Harbor Freight Tools is Expanding!
For more than 35 years, Harbor Freight Tools has built a solid reputation as America's favorite tool store and is known for "quality tools at ridiculously low prices".
To learn more about Harbor Freight Tools, check out this video.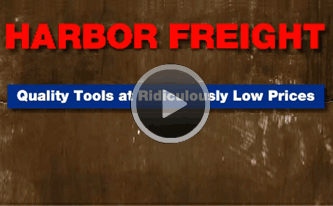 Harbor Freight's Store Development Department is currently considering hundreds of new locations throughout the country to fulfill our expanding needs. All of our 900 stores are company owned. We do not offer franchises. To view our current locations,
click here
!
We will consider free-standing and in-line spaces, ground leases and build-to-suits. Here is a list of our criteria:
13,000 to 15,000 square feet 65% – retail area/35% retail replenishment
Visible from the street
4 to 1 parking ratio
HVAC for entire premises
Open or suspended T-bar ceiling
Exposed polished concrete flooring in retail area
80-foot candle lighting in retail area
77 to 85 ft. (preferred) frontage
Ground-level 8 ft. x 10 ft. loading door (dock acceptable)
Access for a 53 ft. trailer plus tractor
Minimum of two ADA (Americans with Disabilities) restrooms
Three standard-size offices
One 10 ft. x 12 ft. break room
600 amps required
For site consideration or more information, please
click here
for a territory map to contact the appropriate Real Estate Manager.
Attention Contractors
Harbor Freight Tools is looking for qualified contractors to help with our expansion. All projects are by bid invitation to the respective General Contractor only. Projects include building renovations, repair work and other related endeavors. If you would like to be considered for current or future projects, please contact: